Shray Khullar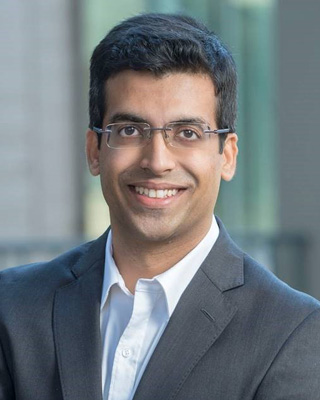 Shray is the Product Marketing Manager for RF devices in the Americas. He has 11 years of background in semiconductor industry and expertise in ASIC design and test.
Discover the ST60 - New high-speed 60GHz RF Transceiver
Status: Available Now
ST60 is STMicroelectronics latest breakthrough in short-range RF connectivity. This small form factor wireless link transceiver with a high data rate is optimized for short-range, point-to-point contactless communications. It leverages unlicensed 60 GHz RF millimeter-wave band, opening a world of possibilities for your product design.
Replace cables for board-to-board communication, enable connector-free solutions, and solve mechanical challenges.
In this session we will cover:
Key features of the ST60
3 Applications with demonstration

360 Degree Rotating Camera
No-Drill contactless power over ethernet (PoE)
Connector-Free LED Display Walls

Overview of ST60 Contactless Ethernet module with hands-on demonstration using STM32MP1 board
Overview of the ST60 evaluation kit options with demonstration of how to run electrical measurements
---