Home > On-Demand Archives > Theatre Talks >
Express Your Software Ideas Graphically
Jean Labrosse - Watch Now - Duration: 31:54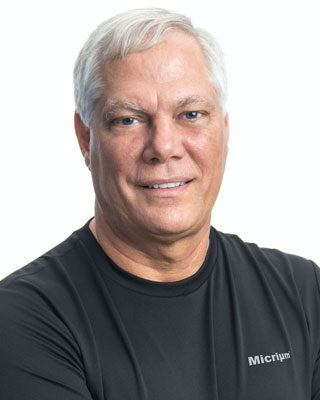 Express Your Software Ideas Graphically
Today's code editors are very powerful tools that offer syntax highlight, code completion, versatile search, variable browser, function browser, hover-over and jump to declaration/definition, etc. However, even with these amazing features, you are still staring at a few hundred lines or so of source code, putting you straight in front of a proverbial tree thus missing the view of the forest.
There are literally dozens of software modeling methods and methodologies, yet many embedded software developers jump directly to the coding aspect, often bypassing an important step that would help you understand and document the structure of an application. That being said, I'm not trained in most of these formal methods however, I use graphical techniques adapted to software from my Electrical Engineering background.
This class will explore some of the techniques that served me well when designing and architecting applications. As simple as some of these techniques might be, they have helped me develop complex applications.
bjuberchaub
Score:
0
| 2 months ago | no reply
Aina
Score:
0
| 9 months ago |
1 reply
Score:
0
| 9 months ago |
1 reply
Aina
Score:
0
| 9 months ago | no reply
cghaba
Score:
0
| 9 months ago |
1 reply
Score:
0
| 9 months ago | no reply
vbravos
Score:
0
| 9 months ago |
1 reply
Score:
0
| 9 months ago | no reply
WilsonPardiJunior
Score:
0
| 9 months ago |
1 reply
Score:
0
| 9 months ago | no reply
Steve_Wheeler
Score:
0
| 9 months ago | no reply
leandropg
Score:
0
| 9 months ago |
1 reply
Score:
0
| 9 months ago |
2 replies
OmerHeybeli
Score:
0
| 9 months ago |
1 reply
Score:
1
| 9 months ago | no reply
leandropg
Score:
0
| 9 months ago | no reply
SeanStel
Score:
0
| 9 months ago |
1 reply
Score:
0
| 9 months ago | no reply
Erwin
Score:
1
| 9 months ago |
1 reply
Score:
0
| 9 months ago | no reply
Thomas.Schaertel
Score:
0
| 9 months ago |
1 reply
Score:
0
| 9 months ago | no reply