Home > On-Demand Archives > Theatre Talks >
Iterative Development: XP, Test-Driven Development and Refactoring
James Grenning - Watch Now - Duration: 25:42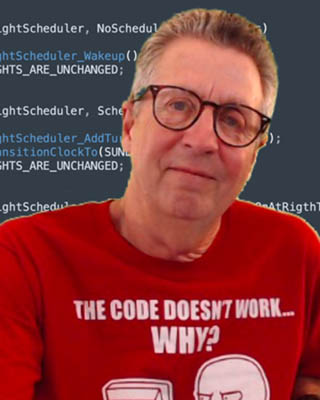 Iterative Development: XP, Test-Driven Development and Refactoring
Systems are not just developed, deployed and never touched again. Systems evolve. Systems have multiple releases and long lives. This talks gives you a quick look at Extreme Programming, and two of its core technical practices: Test-Driven Development and Refactoring. These are techniques and practices for the real world, where systems evolve.
Watch this intro if you are:
tired fixing fires before every release
writing code with no where to run it
suffering from Scrum being imposed on your group
One lucky viewer will receive complimentary tuition to Wingman Software's self-paced Test-Driven Development Training. All attendees that finish the video in the first wee of the conference, can claim a 50% off coupon.
michele
Score:
0
| 9 months ago |
1 reply
Score:
0
| 9 months ago |
1 reply
michele
Score:
0
| 9 months ago |
1 reply
Score:
0
| 9 months ago | no reply
kevinz
Score:
0
| 9 months ago |
1 reply
Score:
0
| 9 months ago | no reply
garysxt
Score:
1
| 9 months ago |
1 reply
Score:
1
| 9 months ago | no reply
RossRyles
Score:
0
| 9 months ago |
1 reply
Score:
1
| 9 months ago | no reply
Erwin
Score:
1
| 9 months ago |
1 reply
Score:
0
| 9 months ago | no reply
leandropg
Score:
0
| 9 months ago |
1 reply
Score:
0
| 9 months ago |
1 reply
leandropg
Score:
0
| 9 months ago | no reply
jeremyo
Score:
8
| 9 months ago |
1 reply
Score:
0
| 9 months ago |
1 reply
Score:
0
| 9 months ago | no reply
Vim
Score:
0
| 9 months ago | no reply
Michael_Kirkhart
Score:
1
| 9 months ago | no reply
Dan
Score:
0
| 9 months ago | no reply
Score:
0
| 9 months ago | no reply
srikrishnachaitanya
Score:
0
| 9 months ago | no reply