Home > On-Demand Archives > Theatre Talks >
The Quest for Simplicity
Henk Muller - XMOS - Watch Now - Duration: 34:05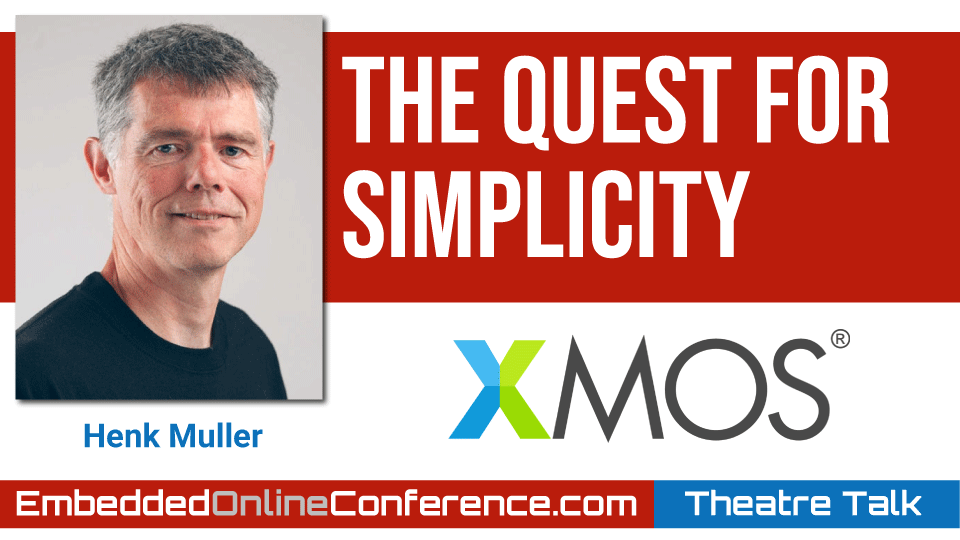 Modern software engineering practices and embedded systems development are often in conflict.
Software engineering has seen major progression in the last few decades – the way we design systems has changed with object oriented methods (including the ability to add layers of abstractions and generic types); inheritance has significantly altered how we implement systems, and garbage collection has improved many programmer's sleep. Combined, these advances have given us improvements in maintainability, verification, reusability, and time to market.
The issue at hand is that not all of these mechanisms translate into efficient structures – the driving force between cost and energy savings. Examples of where it would be acceptable to deliver a system that needs twice the resources to operate, are few and far between.
In this talk we explore where the inefficiencies crept in and discover how simple software engineering can help to reclaim those losses.
NathanM
Score:
0
| 9 months ago | no reply
leandropg
Score:
1
| 9 months ago |
1 reply
Score:
0
| 9 months ago |
1 reply
leandropg
Score:
0
| 9 months ago | no reply
RaulPando
Score:
2
| 9 months ago |
1 reply
Score:
2
| 9 months ago | no reply
Erwin
Score:
1
| 9 months ago |
1 reply
Score:
0
| 9 months ago | no reply