Home > On-Demand Archives > Demos >
NanoEdge AI Studio V3 Product Overview
- STMicroelectronics - Watch Now - Duration: 04:18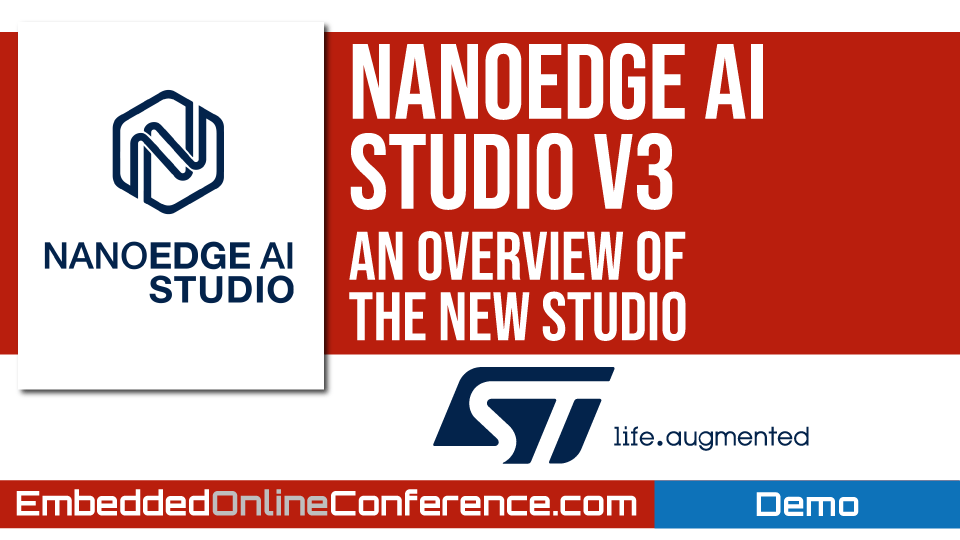 Take a quick tour of the brand new NanoEdge AI Studio V3. Try it today at: https://www.st.com/en/development-tools/nanoedgeaistudio.html
Find out more information about AI solutions at STMicroelectronics: https://www.st.com/content/st_com/en/ecosystems/ar...
NanoEdge AI Studio's simplifies the creation of machine learning, anomaly learning, detection and classification, regression and outliers libraries for direct implementation on any STM32 microcontroller. NanoEdge AI Studio makes it easier for users to integrate such cutting-edge machine-learning capabilities quickly, easily, and cost-effectively into their equipment. No data-science expertise is needed.
Do you have questions on NanoEdge AI Studio and how you can implement edge AI machine learning capabilities on our STM32 microcontroller family? Feel free to ask in the comments section.