Antonio Mascioli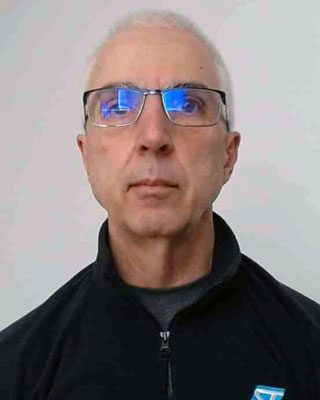 Antonio brings more than 30 years experience in the development of communication IC's and technologies. He joined the Microcontroller group (MDG) 4 years ago and today acts as a Senior Principal Applications Engineer providing both RF, digital systems and Firmware design expertise to customers. In addition to this experience, he also brings significant EMC and antenna design advice to customers requiring additional assistance.
Prior to joining the MDG group, Antonio was a member of the ST Advanced Satellite Technology group where he served as an Application Engineer as well as, development of Digital Radio and DSP for Broadcast and two way DVB satellite systems. In his early career years, Antonio was involved in developing microwave circuitry, fractional and sigma delta synthesizers and surveillance equipment with emphasis on EMC and Tempest products. He brings much of this experience in the support of customer PCB designs today.
Design Considerations for Robust RF Performance
Status: Available Now
Join this short webinar to understand the design considerations designers should be aware of when creating a wirelessly connected device. We will then provide a quick overview of STMicroelectronics Bluetooth LE and LPWAN portfolio of devices.
Here is a quick overview of what will be discussed during this webinar.
Typical design constraints of Bluetooth LE designs
Typical design constraints of LPWAN/SubGHz designs
How to overcome these design considerations and create robust RF designs
How STMicroelectronics development board designs from Nucleo boards to DK with the module can accelerate your RF development
Where to find software examples in the ST Cube Ecosystem to accelerate development
STMicroelectronics portfolio of Bluetooth LE and LPWAN SoC's and modules that fit any application
---