John Tran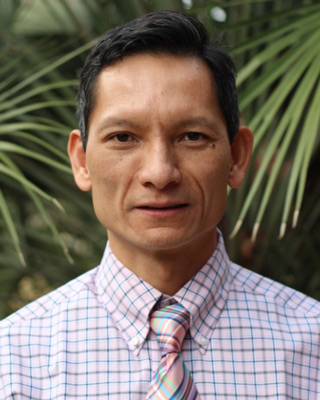 John Tran is a Field Application Engineer with a BS Degree in Physics from Virginia Tech University where he studied semiconductor and high-temperature superconductor technologies. John has over 25 years of experience in the electronic industry. His early experiences ranged from complex SoC to secure and standard microcontrollers. He has been with ST over 12 years and is currently specialized in NFC technologies.
Harnessing the power of ST's NFC ST25DV dynamic Tag using your smart phone
Status: Available Now
Learn how to use all the functionalities of STMicroelectronics NFC ST25DV-I2C Dynamic tag from your Smart Phone on both Android and IOS platform using NDEF message, Data Protection, Fast-Transfer-Mode, Bluetooth, Wi-Fi static and negotiated handover.
---
Simplifying integration of sensor data using NFC enabled Multi-Sensor Node (2020)
Status: Available Now
As NFC becomes ubiquitous, its applications range from mobile payment to sensor data logging. During this approximately 2 hour workshop, you will learn how to integrate NFC, sensors and a microcontroller to create an NFC Sensor node. This workshop will combine the STM32L031 low-power MCU, ST25DV NFC Dynamic Tag IC, HTS221 Humidity and Temperature Sensor, LPS22HB Barometer/Altimeter and LIS2DW12 3-axis accelerometer into the NFC Sensor node.
This workshop will cover the following topics:

Overview of NFC Technology
ST NFC Product Portfolio
ST Sensors Technology
Firmware and hardware structure
Using ST25R3911B NFC reader to read sensor data from the Sensor Tag.
The NFC hands-on will use the following kits and are available from our Distributors such as DigiKey or Mouser Electronics.
- ST25R3911B-DISCO (this is an NFC/RFID discovery board)
https://www.st.com/content/st_com/en/products/eval...
- STEVAL-SMARTAG1 (this is an NFC/RFIF evaluation board)
https://www.st.com/content/st_com/en/products/eval...
- CABLES USB A to Micro B
- CR2032 battery
---