Microchip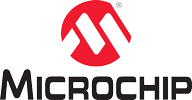 Microchip Technology Incorporated is a leading provider of smart, connected and secure embedded control solutions. Its easy-to-use development tools and comprehensive product portfolio enable customers to create optimal designs, which reduce risk while lowering total system cost and time to market. The company's solutions serve more than 120,000 customers across the industrial, automotive, consumer, aerospace and defense, communications and computing markets. Headquartered in Chandler, Arizona, Microchip offers outstanding technical support along with dependable delivery and quality.
Demystifying the IEC/ISA 62443 Security Standard for Industrial Systems
As industry 4.0 and smart factories continue to connect their assets and equipment to the cloud, the attack surface grows exponentially. The IEC/ISA 62443 specification has been developed to help companies providing equipment and infrastructure to the industrial segment to architect their systems with security in mind. Join Microchip's webinar to learn how our ATECC608 secure element and consulting expertise from our partner, Security Pattern, can facilitate your journey to a successful IEC 62443 certification.
-Read our blog post about IEC62443 and secure element [link to come later]
-Read our application note about IEC 62443, which includes valuable technical information about our solutions [link to come later]
Visit our TrustFLEX ATECC608 page to discover how our preconfigured use cases can accelerate your IEC62443 design.
---
What the FAQ is an FPGA
A lot of people design embedded systems. Some of them are the hardware design engineers who create the boards. Others are the software developers who program the boards. The one thing that most of them have in common (apart from mutual distrust of each other) is that they predominantly use microcontrollers (MCUs) as the primary processing element in their designs.
Most of them have heard of FPGAs, but all they typically know is that these devices can be programmed to perform different functions -- they don't know how. Similarly, most of them have heard about languages like Verilog and VHDL, but all they typically know is that FPGA designers use these languages to capture the design -- they don't know how these hardware description languages (HDLs) differ from programming languages like C/C++.
In this presentation, engineer, writer, and communicator Max The Magnificent (a legend in his own lunchtime) will rend the veils asunder and reveal all. Max says that we will be leaping from topic to topic with the agility of young mountain goats, so he urges attendees to dress appropriately.
---
Secure Authentication for Any Core, Any Cloud
During this session, you will learn about the implementation and logistic challenges to add a secure authentication in a system in the first part of the lecture. Then, you will be exposed to Microchip Trust Platform for the CryptoAuthentication and the problems are addressed to make secure authentication more accessible to the fragmented IoT market.
---