Home > Free Sessions >
Demystifying the IEC/ISA 62443 Security Standard for Industrial Systems
Xavier Bignalet - Microchip - Watch Now - Duration: 26:18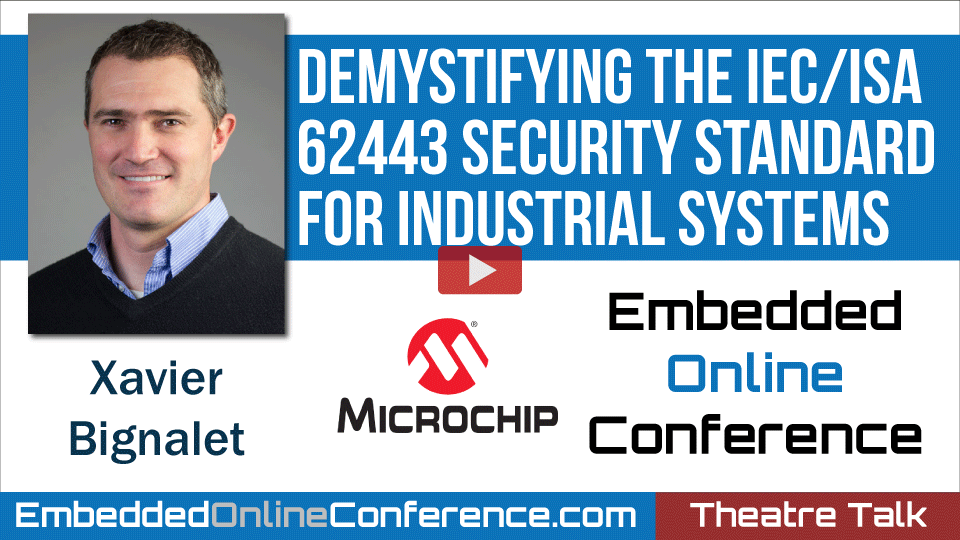 As industry 4.0 and smart factories continue to connect their assets and equipment to the cloud, the attack surface grows exponentially. The IEC/ISA 62443 specification has been developed to help companies providing equipment and infrastructure to the industrial segment to architect their systems with security in mind. Join Microchip's webinar to learn how our ATECC608 secure element and consulting expertise from our partner, Security Pattern, can facilitate your journey to a successful IEC 62443 certification.
-Read our blog post about IEC62443 and secure element [link to come later]
-Read our application note about IEC 62443, which includes valuable technical information about our solutions [link to come later]
Visit our TrustFLEX ATECC608 page to discover how our preconfigured use cases can accelerate your IEC62443 design.