2020 > Free Sessions > Show Floor >
Qt for MCUs. Ultimate performance. Tiny footprint.
- The Qt Company - Watch Now - Duration: 02:38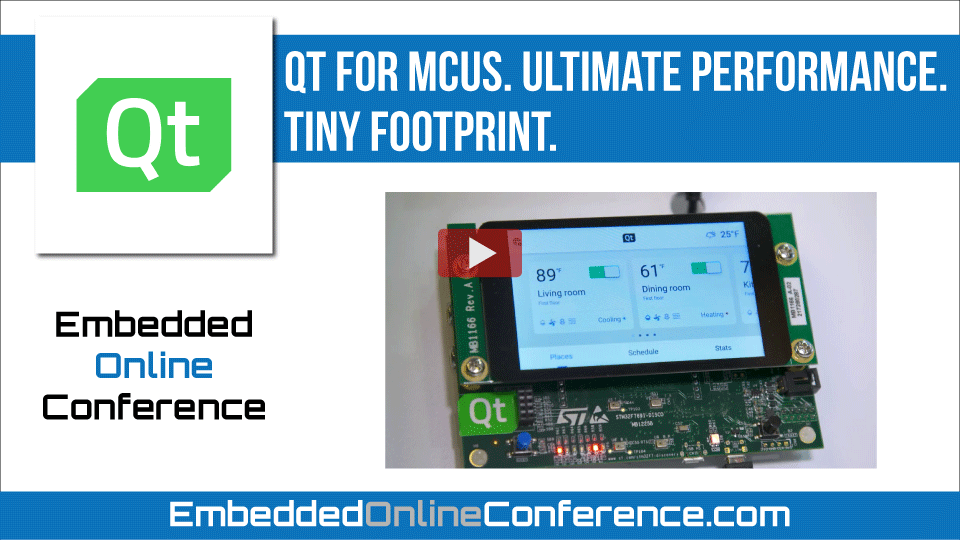 Qt for MCUs is a complete graphics framework and toolkit with everything you need to design, develop, and deploy GUIs on MCUs. Run your application on bare metal or a real-time operating system.
Smartphone-like UX
Reuse code across MCU/MPUs
Fast development with Qt's tools and UI language
The demo features use cases for different industries.
Catch the 'Smartphone-like user interface without compromising on performance' session by Aurindam Jana or find out more about Qt for MCUs here: https://www.qt.io/qt-for-mcus